TEETH WHITENING SERVICES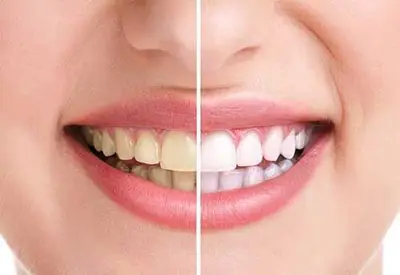 Our Teeth whitening service is a non-invasive way of changing your tooth color to brighten your smile. If you are looking to update your smile with brighter whites you will find that teeth whitening is a specialty of Fiddlesticks Dental Care!
The Ten Benefits of Whitening Your Teeth:
You can be confident that your smile radiates, eliminating prior smile suppression because you did not want to reveal stained teeth.
Bright teeth boost self-esteem when you are going for that special job interview, a special date, or a long-anticipated event.
The results can make a positive difference in the way you look, act, and feel.
If you feel like changing your look, teeth whitening may be an inexpensive way to do it.
The process is excellent for removing surface stains.
The whitening effect is controllable meaning that we can adjust the level of whitening needed.
You only need to whiten the teeth that show when you smile.
The process is typically the least expensive of any of the cosmetic procedures.
It produces relatively quick results.
There are three techniques to select from.
FiddleSticks Dental Care Teeth Whitening Process
The three ways of whitening your teeth using the opalescence system from Ultradent in the Fiddlesticks office are:
Preloaded trays
One-hour whitening in office
Custom made take-home trays
(Note: All the above methods get the same result and only differ in the time needed. Whitening may not work the same for everyone. Some respond better than others. Teeth with stains on the surface will respond better than teeth with intrinsic and tetracycline stains.)
Call Today to Schedule a Teeth Whitening Appointment
If you area ready to brighten that smile or if you have additional questions about teeth whitening today at 239-225-1145 to speak to our helpful staff or schedule an appointment.