Dental Implant Services In Fort Myers, FL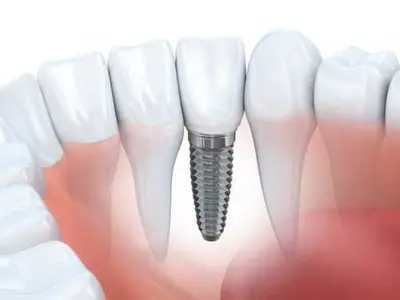 There are times that fillings may not be the most ideal treatment option: If the lost tooth structure is too large, if the tooth has been treated with a root canal, or if it is broken in a way that compromises strength, etc. A crown covers the tooth entirely and restores its form, function and appearance. It protects the tooth and prevents it from breaking in cases where fillings are not possible. Crowns are always needed after a tooth has a root canal to prevent the tooth from breaking. They may also be needed if a tooth is broken, has extensive decay, or large old leaky fillings.

Missing Teeth? We've got you covered.
Why might you consider dental implants? Missing teeth. Teeth are lost because of mouth trauma, tooth decay, gum disease, congenital defects, or just simply because of excessive wear and tear. Missing teeth can lead to other issues such as bite problems and poor eating habits.
What are Dental Implants?
Artificial dental implants replace the loss of the tooth. In fact, as opposed to a bridge, a crown, or doing nothing, implants can be a great alternative to missing teeth. They have proven to be the most effective and durable of all teeth restoration procedures.
The Way Dental Implants Work
Implants work by obtaining a titanium screw which is threaded and resembles a tooth root. The screw can have a smooth or rough surface. By using hand osteotomes or precision drills, the implant is inserted into the bone. Care is taken in the drilling to avoid striking a nerve or other vital structure. After a period of time to allow for the bone to grow onto the implant surface, the tooth or teeth are affixed onto the implant.
The Consultation
A consultation with the dentist around implants involves a comprehensive teeth and gums examination including X-rays and CT scans. This determines whether the patient has enough bone structure to accommodate the process and possesses a set of good gums as well as to pinpoint the exact implant location. If the bone and/or gum tissue is not sufficient, bone or soft tissue grafts might be necessary. The dentist will then develop a specified dental implant treatment plan.
Note: Dental implants are considered one of the most successful procedures in cosmetic dentistry. The five-year success rate is about 95% for lower jaw implants and 90% for upper jaw implants.
If you think you might need dental implants, contact FiddleSticks Dental Care, a full-service Fort Myers dental practice. We will take care the rest!