Preventative Dentistry Care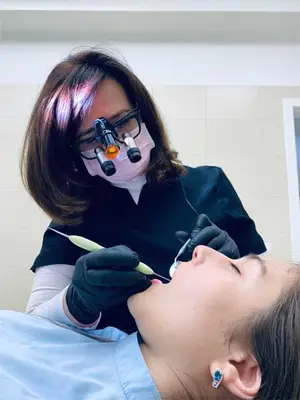 Fiddlesticks recommends some non-time consuming processes that can prevent large bills and preserve your teeth when you need them most…your entire life!
What is Preventative Dental Care?
The preventative (or preventive) dental care objective is to spot and repair small problems to prevent larger and most likely, more costly dental work. For example, crowns can start at around $875! Practicing this type of oral health includes proactively caring for your teeth / gums and arranging for regular dental visits.
Proactively Caring for your Teeth and Gums
Make brushing, flossing, and committing to a balanced diet as part of your routine:
Brushing: Use a soft bristled brush and fluoride toothpaste at least twice daily to expel food particles and whisk away plaque (bacteria that grows on teeth surfaces).
In addition to your teeth, brush your upper tongue. Not only does this help prevent bacteria build up, it assists with fresh breath.
Flossing: Floss between the teeth and on the gums to remove the food debris and bacteria.
Committing to a Balanced Diet: The same diet recommended for good health, one including fruits, vegetables, and minimal to no sugar, helps keep a fresh smile!
Your Fiddlesticks dental professionals can inform you about oral care techniques such as brushes, water picks, electric toothbrushes, flossing tools, and mouthwashes. Please feel free to tap into our expertise.
Arranging for Regular Dental Visits
Scheduling regular visits makes us part of your preventative dental care program.
Regular office appointments can help:
Deal quickly with gum disease. A recent study in The Journal of the American Dental Association indicated that 42 percent of US adults have periodontitis, an advanced form of gum disease.
Spot oral cancer with a cancer screening. 45,543 oral cavity and pharynx cancers were reported in a recent year to the Center for Disease Control and Prevention.
Evaluate metal fillings for signs of any deterioration.
Other preventative dental services include, X-rays, routine oral exams, teeth cleaning, fluoride treatment, and sealants.
Consider Fiddlesticks Dental Care, a full-service Fort Myers dental practice when you need comprehensive preventative oral health care.